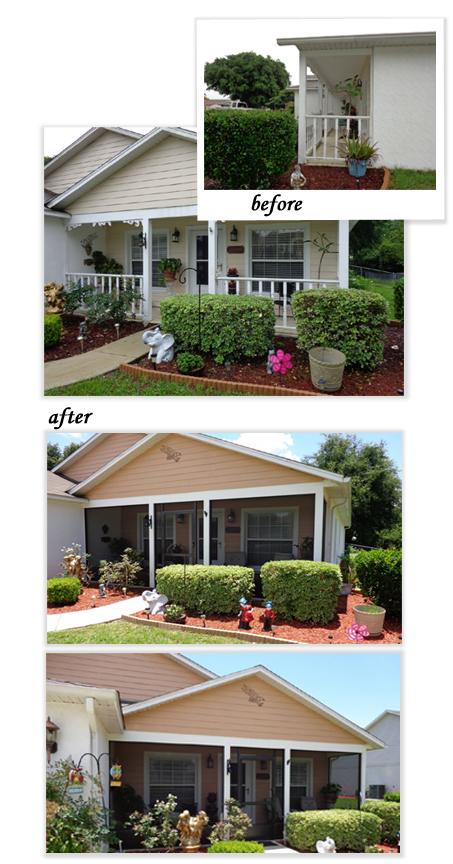 If you're a home owner, you know how important it is to have quality parts used in any construction or remodeling project. You also know how expensive it is and how hard it may be to find a good, honest contractor to do the work. Well, now you can rest assured knowing that All Florida Window & Screen is here to alleviate all of your concerns. Our professional staff is here to help you with every step of the process to bring your concepts into reality!
With so many options available, we understand how important it is to make the right decision when it comes to replacing windows, doors, adding a screen room, glass room, awning, or any other home project. Your house is a big investment and you want to make sure you are selecting the right product, getting it installed correctly, and getting it at a fair price. Our products will help you save energy costs and are built with tough materials to resist weather and aging. We invite you to visit our showroom to view a selection of the products we carry so you can make the choice that is right for your home.
So from simple Windows upgrades to impressive glass rooms renovations, let All Florida Window & Screen add beauty and value to your home! We are licensed and insured construction contractors serving the South Georgia, and Central and North Florida areas. When you're ready, we are looking forward to hearing from you!
Our Products